Hala's wreaking havoc all across the galaxy and only the Guardians can stop her.  There's only one issue, the Guardians broke up.  Can Starlord get the gang back together and stop Hala?
Any true Guardians fan knows that the answer to the last question is yes.  I'm sure you also remember the death that broke the Guardians up in the last episode. Turns out that the writers didn't go through with it, but I think that we can all figure that out.  I'm not going to give much away but I will tell you that two of the Guardians are miserable.  After all they've been through; I can't really blame them.  This time, they're actually upset about events in their life that matter.  The final Guardian, Groot, gets his time to shine in a flashback about how the Guardians met.
It's similar to the movie with a few humorous moments that makes it the Guardians of the Galaxy.  That's what I love about this franchise; the writers know how to blend the perfect amount of darkness and light that makes Guardians of the Galaxy shine.  It's something Batman Forever failed at miserably.  You also get a scene where you can listen to Starlord's awesome music.
The game play is typical of any Telltales game, with you picking dialogue choices for Starlord and, at one point, Groot.  During action scenes, you have to press the right key at the right time.  Let me tell you, those scenes really sneak up on you.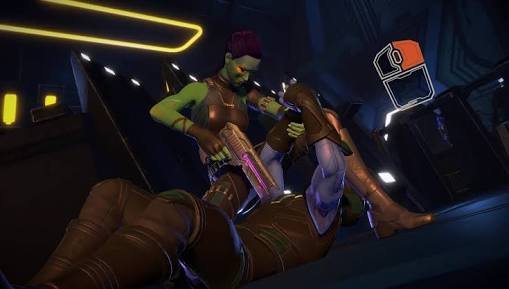 At one point, you get to assign a task to each Guardian during the final mission to take out Hala.
Rocket came up with the plan, so you can bet that one of these tasks is useless but still funny.  There's another scene where Mantis takes you inside Peter's head and you can determine Peter's thoughts and relationships with the other guardians.  It's fun and heartwarming at the same time.  When you're finished, you can compare your choices to those other players made and get a sneak preview of what's to come in season 2.
This game is addictive and amusing.  I give it 8 out of 10, a brilliant finale for Guardians of the Galaxy Season 1.