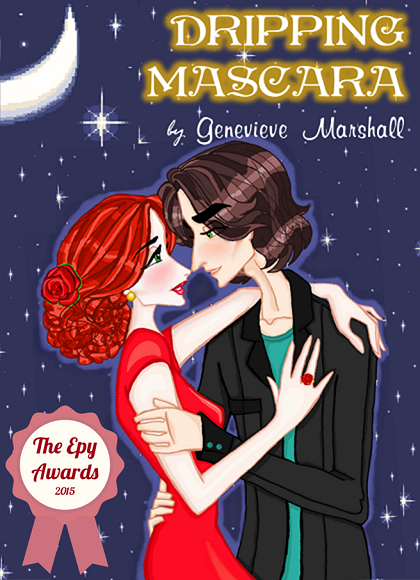 Dripping Mascara is a story on the iPhone app, Episode: Choose Your Story, about a young girl named Shelley who moves to California to reunite with her childhood friend, Matthew.  She also discovers that she has magical powers and is the reincarnation of a Queen.  Believe me, it's not nearly as stupid as I make it sound.
Just so you know, this is not a review.  Genevieve, the author, has a birthday today and I thought I could post a message on my blog.  I consider apps on your phone video games and, since Dripping Mascara is a story on the Episode app, it qualifies.  I first heard of her when I saw the winners for the Valentine's Day contest and played Wasted Roses.  Through there, I went to play Dripping Mascara and discovered a whole new world through Episode.  I met many people through Genevieve and became an honorary member of the Episode Community.  It's because of her that I decided to post all of my original fiction on Episode, even if I want to publish it in the future.  Even if my work is still being outlined.
So, Happy Birthday Genevieve and thank you for introducing me to a wonderful community.  As for the rest of my readers, be sure to check out Dripping Mascara.